FREQUENTLY ASKED QUESTIONS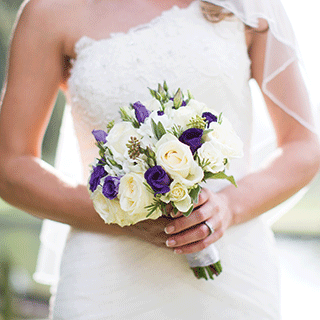 I am giving notice of marriage but realise my decree absolute only shows my married name and I have reverted back to using my maiden name. Can I still attend the appointment?
You will need to bring a copy of your marriage certificate to show the link between the surnames; alternatively, you could use a child's birth certificate as it shows both your married name and your maiden name.
I have lost my decree absolute - can I still give notice?
You cannot give notice without producing an original copy of the decree absolute. Copies can be obtained from the county court where your divorce was heard.
​
Will the cost of my ceremony increase?
Fees are reviewed by the council each April so the price may increase..
​
How do I provide music for my ceremony?
If your ceremony is in a council ceremony room in Cambridge or Huntingdon, you can provide a CD of your chosen music for our staff to play or you can ask a guest to play music via Bluetooth from the sound bar. March and Ely offices offer a CD player only.
What time should I arrive for my ceremony?
If your ceremony is in a council ceremony room, please arrive no less than fifteen minutes before the ceremony is due to begin.
​
If your ceremony is at one of our approved venues, please arrive no less than thirty minutes before the ceremony is due to begin.
​
Do I have to provide witnesses?
It is your responsibility to provide two witnesses, who are able to understand the words and meaning of the ceremony. Registration staff cannot act as witnesses..
Do I need to bring ID on the day of my ceremony?
Generally ,no. The only occasion we would ask for ID is if you change your name by Deed Poll between giving notice and the ceremony.
Can you ask our guests not to post anything on social media until we have posted first?
This is not something we can ask, but a very useful thing to include on your invitations or order of ceremony sheets.
​
We have been asked by a film company to have our wedding filmed. Is this ok with you?
You need to ask the film company to get in touch with us first as there are legal agreements to be considered which must be checked in advance. If they just turn up on the day, they will not be allowed to film.
​
Can I bring fresh flowers for my ceremony at a council ceremony room?
We have limited space in our ceremony rooms, which are already decorated with silk flowers. Your bouquet will go on the table where you sign the register so it will be in your photos. If you wish to bring fresh flowers, you can place them in the room at the start of the ceremony but please remove them at the end of your ceremony.
My partner does not speak English. Can you provide a translator?
No, you need to provide a translator who will sign as a witness to the ceremony. If you have any other difficulties with speech or language, please let us know in advance.
​