ONLINE FORMS: CEREMONY BOOKING FORM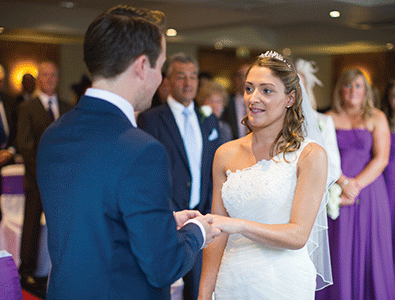 Freedom to marry or to enter into a civil partnership
To marry or enter into a civil partnership:
both parties must be 18 or over (or 16 and over with parental consent)

if you have previously been married or in a civil partnership your decree absolute or dissolution of civil partnershipmust already have been granted

if you have been widowed we will require your late spouse's death certificate and may require your marriage certificate.
To use this form to book your ceremony both parties must also be British or EEA nationals, select 'No' if this is not the case and you will be able to call us to discuss the specific requirements before we make a booking.
Please phone 01223 729 176 to enquire about procedure for Non EEA citizens.
I confirm that the above are applicable to both parties.